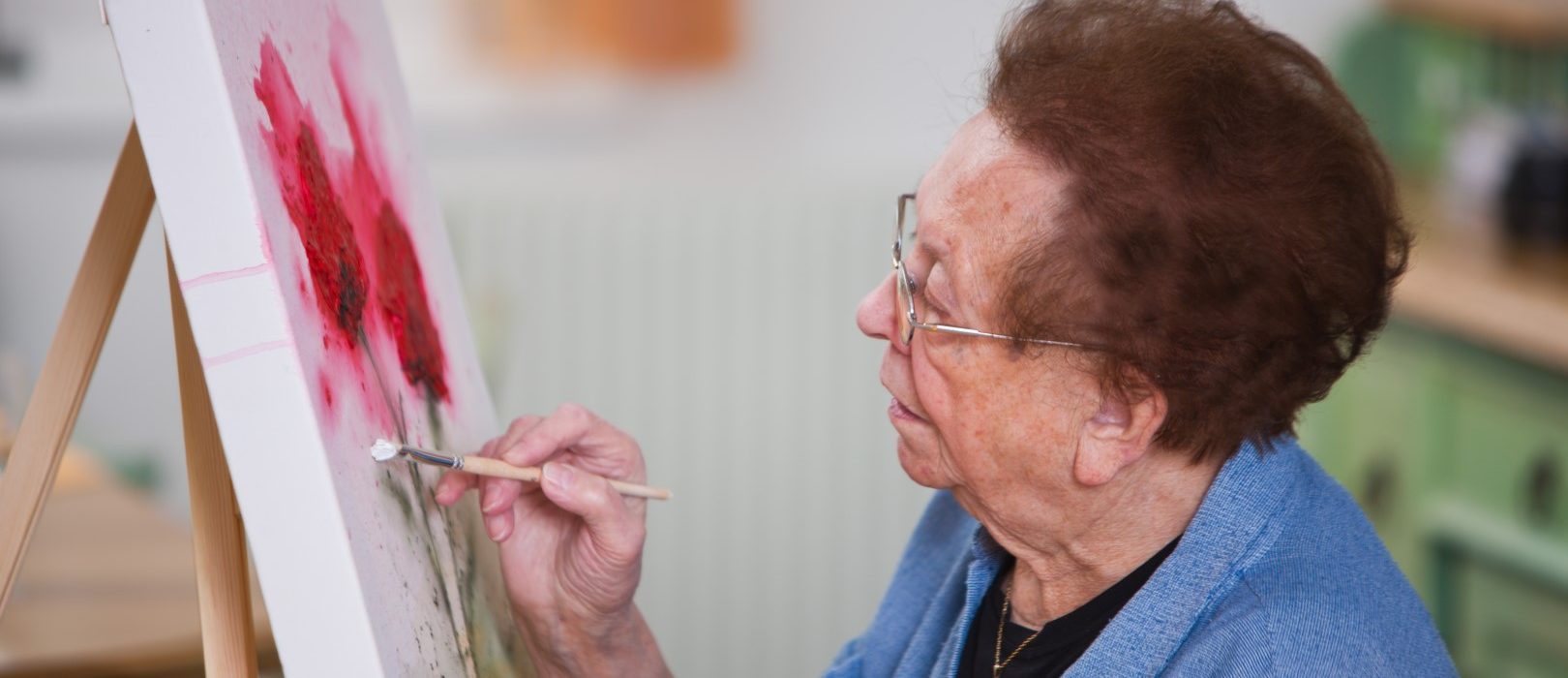 The Hellenic provides residents with entertainment, exercise, spiritual programming, and opportunities to socialize as part of an active lifestyle, based on their needs and abilities.
COVID-19 Policy
Resident Visits are now open daily between the hours of 11am-7pm to all family members and visitors.
Resident Activities
Our Activities program is important to the social, educational, and physical needs of our residents.  Activities are open to all residents and their families, providing a wonderful opportunity for multiple generations to enjoy each other.
We host a variety of concerts and musical entertainment, monthly birthday parties, floral design classes, along with much more.
Residents are also encouraged to pursue individual activities if they prefer. To support these activities, our staff provides the materials needed, volunteers to assist with instruction, and a bit of companionship.
Other activities include exercise groups, featuring adapted sports such as bowling, basketball, ball toss, and more; stimulation activities using word games, crossword puzzles, trivia, crafts, and reminiscing.  Some are offered as one-on-one visits for residents unable to attend group programs.
Typical socialization activities for residents and families occur at Thursday Happy Hours, Sunday Afternoon Socials. Another resident favorite is our Summer Patio Barbecues, provided by our Dietary Department.
Dementia Care Unit Activities
For our Dementia Care Unit residents, our activities program promotes a sense of comfort and security. This Unit offers programs that engage residents with music, crafts, cooking, trivia, animal programs, sensory and aromatherapy, along with reminiscing – to embrace the spirit, mind, and body.