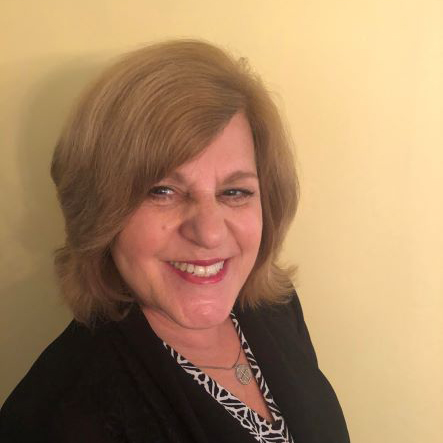 HWBA Board of Directors 2022-2024
Joanna Polechronis Hopkins
Immediate Past President
Board Member 2014 – Present
Joanna Polechronis Hopkins moved from New York to Westwood in high school.  She went on to graduate from Henry O' Peabody School for Hair Design.  Some years later, Joanna joined the United States Census Bureau, serving as Executive Assistant to the Boston Director of the Bureau and East Coast Assistant for the Decennial Census.
With her daughters grown, Joanna went on to own and operate "Home Care TE" , a childcare company for toddlers and elementary school aged children, for over 15 years.  She also volunteered on committees promoting scholarships for high school seniors.
Joanna began volunteering with HWBA in 2014 and served as President from 2020 – 2022. During her tenure, she channeled her energy into undertaking capital projects to improve the Home – living and dining room remodeling, kitchen renovation, new roof install and much more – all during Covid.
Joanna and her husband reside in Reading, Massachusetts.