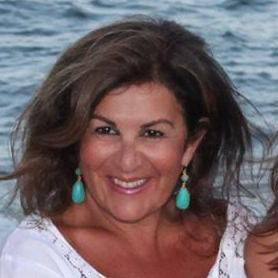 HWBA Board of Directors 2022-2024
Eri Frangiadakis
Vice President
Board Member 2010 – Present
Eri was born in Thessaloniki, Greece and immigrated with her parents to the United States in 1964 on a ship into New York Harbor.  She graduated from the University of Massachusetts with a BA in Anthropology and Sociology.
Following graduation, she worked for the Museum of Science on global traveling exhibits.  She also founded and owned Kandia's Wild Herbal Tea, a company which she developed and sold in 1998.
Eri's passion for volunteerism led her to seek organizations which empower and make a difference in the lives of individuals needing support.  She recently retired from a non-profit organization dedicated to establishing a global volunteer movement that provides one-to-one friendships, integrated employment, and leadership development for people with intellectual and developmental disabilities.  Eri has been a HWBA member since 2010 and has served as Vice President since 2000.
Eri lives in Dover, MA with her husband and has two daughters.